Community Supported Agriculture (CSA)
What is Community Supported Agriculture?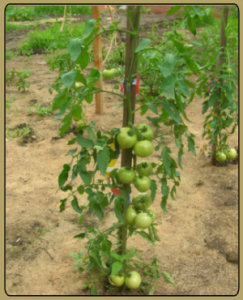 Community Supported Agriculture (CSA) is an innovative program that allows members of the local community to purchase a "share" of crops that are produced at the Farm. Community members do not participate in the actual growing process and this is not a "pick your own" program, but they do share in the harvest bounty! Each week you come by the Farm and pick up your "share" for the week. There's no work on your part and you walk away with a large box of fresh and healthy produce every week!
How it works
At the beginning of the season, CSA members buy a "large share" at $550 or a "small share" at $350. Each week, you pick up your "share" of the production, all boxed and waiting for you. We keep growing as long as the weather lasts, so if the season is longer, you will continue to receive a box of vegetables well into the Fall.
We carefully plant vegetables in timed cycles throughout the season, so you always receive a wide variety of vegetables, subject of course, to the whims of Mother Nature!
CSA Pickup
CSA pickup days/hours are Tuesdays from 4:00 PM to 7:00 PM or Thursday from 4:00 PM to 7:00 PM at the Farm Stand. Boxes will be filled with the vegetables that we are currently harvesting (subject to the farmer's discretion).
Join the CSA Program!
You can apply for the CSA program by filling out our 2017 CSA Application (PDF format). If you have any difficulty downloading the form or have any questions please contact us.